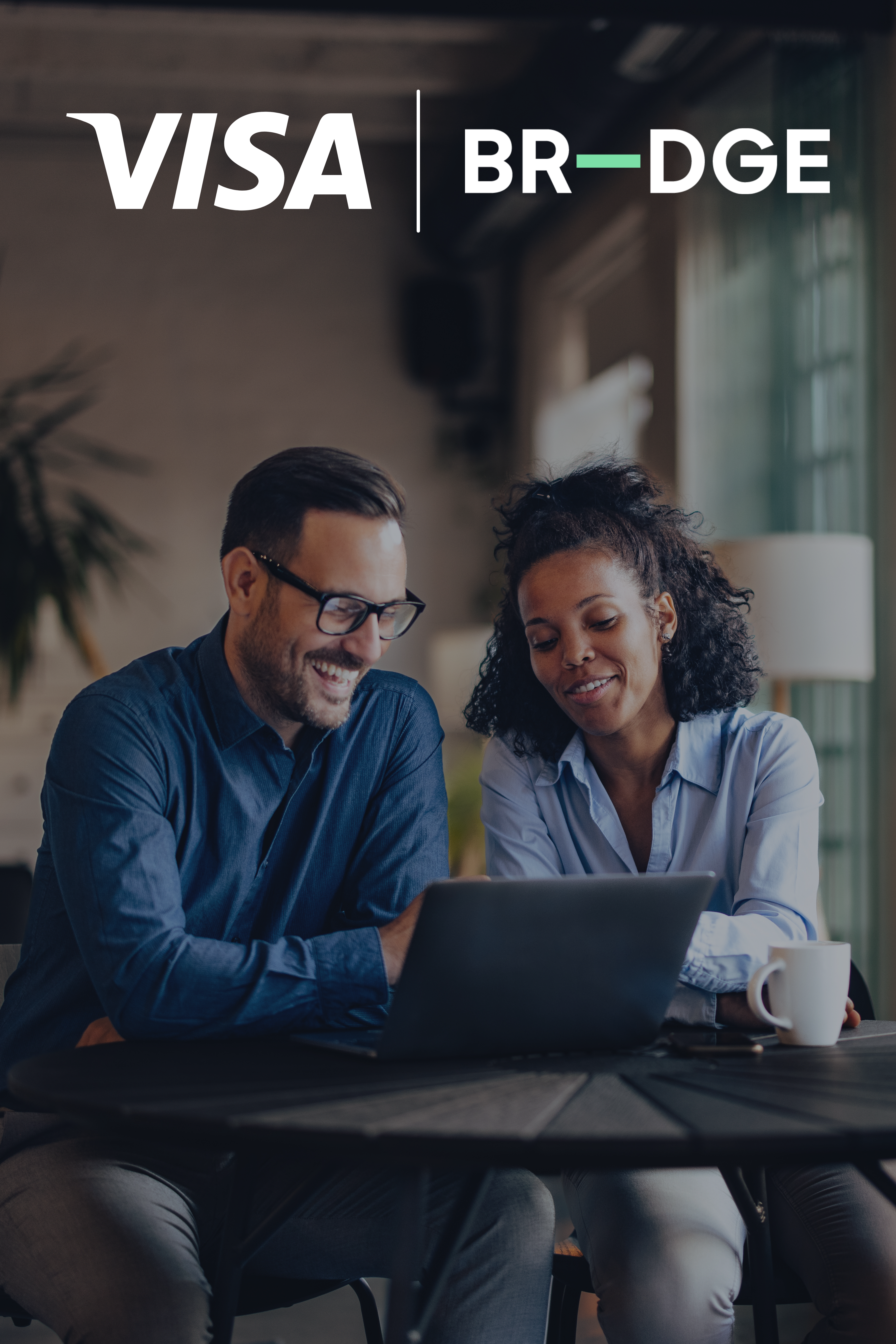 Introducing Visa Instalments Solution (VIS) API's with BR-DGE
VIS is an innovative solution, providing consumers with frictionless and easy access to instalment payment options at your checkout.
With access via a seamless single API integration, Visa Instalments can deliver significant benefits for you and and your customers, from increased basket value to loyalty and customer retention.
Get in touch with us to find out more about how Visa Instalments could compliment your payment experience.
The cost-of-living crisis is changing consumer spending habits
With confidence is at an all time low, instalments solutions are experiencing great growth, as customers seek new ways to pay
-40%
consumer confidence was recorded in H1 2022 - an all-time low1
80%
of consumers surveyed have said that their purchasing habits have changed2
1/3
of consumers in the UK are already using instalment solutions for purchases3
What is Visa Instalments Solution (VIS)?
Today, consumers are looking for innovative ways to pay that offer flexibility, control and security.
VIS provides the option at checkout for consumers to pay for purchases over time, by dividing the purchase amount into smaller, equal payments. As one of the fastest growing payment methods, VIS provides a seamless checkout instalments offering which is proven to reduce cart abandonment, increase basket value and enhance flexibility and affordability for your customers.
BR-DGE are working in partnership with Visa, so you can now access Visa Instalments seamlessly via one single API integration.
Over one third of UK consumers are already using instalments, looking for greater flexibility, control and security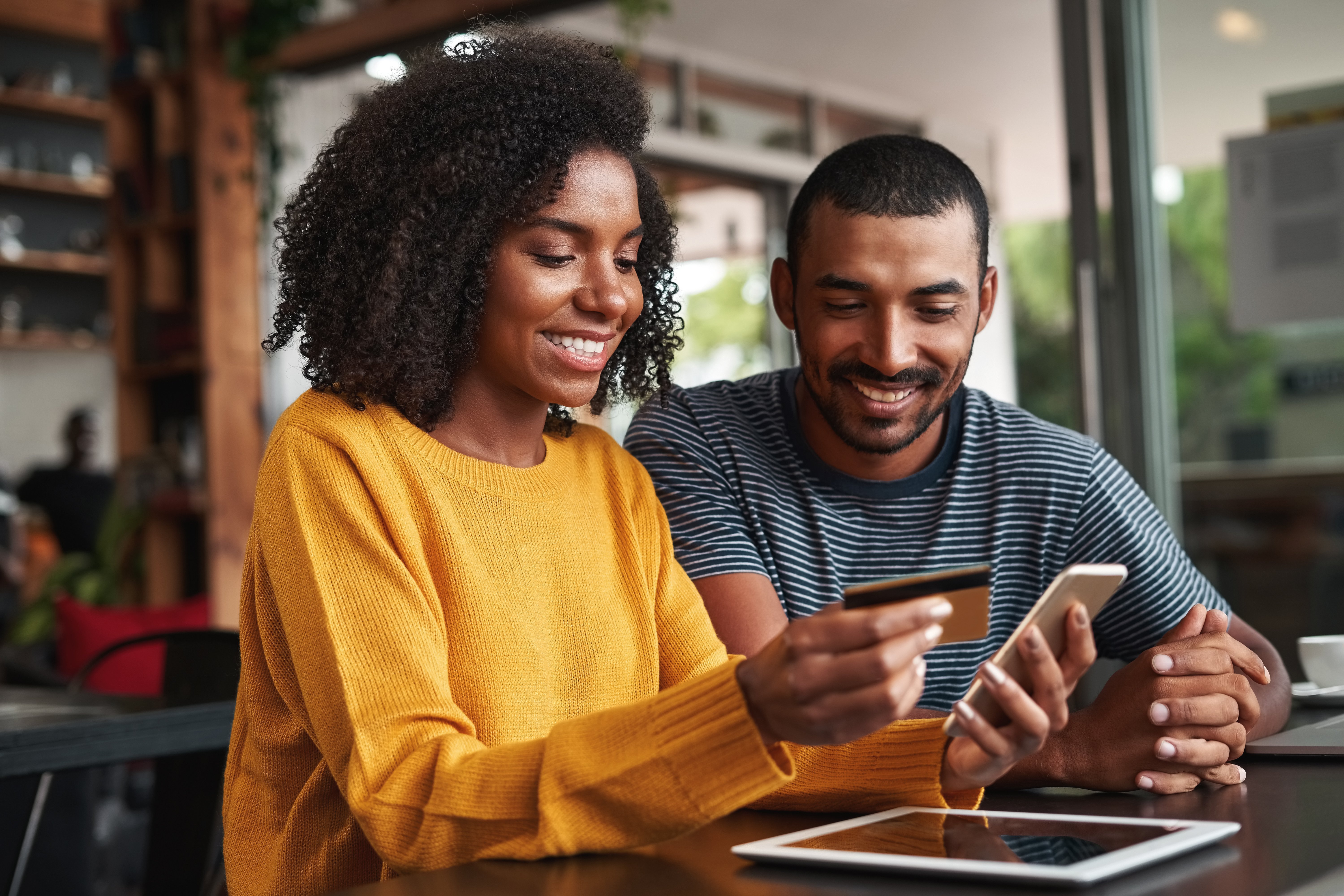 Provide a simple, secure and seamless payment experience with Visa Instalments:
Instalments can be offered to eligible cardholders of any bank that has signed up for VIS

Issuer pre-approves the credit, with no need for a new application

Works with existing debit and credit cards - there is no need for a new account

Single integration onboarding, meaning no additional work for you when new issuers sign-up

Seamlessly presents in the checkout environment
Delivering powerful benefits to you and your customers
Sales growth
44% have increased sales due to BNPL being offered
Retention
43% of UK BNPL users surveyed, said they spent more frequently
Greater ticket spend
31% in another survey, spent more than planned because BNPL was available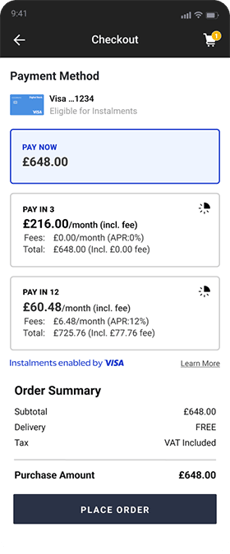 Budget management
74% also said instalments helped them manage unexpected expenses
Affordability
73% agreed instalments helped them purchase items they couldn't otherwise afford
Flexibility
34% in a separate study confirmed they had abandoned a purchase due to BNPL not being available
Interested in securing VIS for your payment journey?
At BR-DGE we have worked closely with Visa to complete most of the implementation work on your behalf, making onboarding quick and easy.
Fill out the form or contact the BR-DGE team directly to find out more.